Permanent Exhibitions
The completely new permanent exhibition with over 1,200 original finds is located on the extended 1,500 m² exhibition area.
On the ground floor visitors can immerse themselves into life on the Limes 1,800 years ago. The first step, a type of prologue, explains the Roman Empire's development, its ruling ideology, understanding of borders and the relationship to the Teutons.
It helps understand why the Romans built the Limes here, in the now south Germany.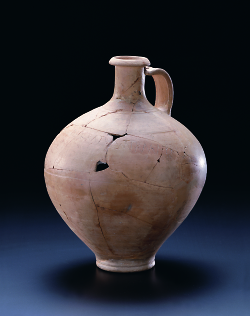 In a second step visitors get to know 7 people who lived in Roman Aalen through specific archaeological objects. These guide you through specific life-areas of these soldiers and civilians – on the Limes, in the fort and village. A synopsis of large illustrations, models and above all, archaeological originals give an impressive insight into the daily life of people along the Limes.
In the second part, on the first floor, visitors return from Roman times into the present. An archaeological discovery trip along the 164 km long Limes route in Baden Württemberg reveals, in 14 specific places, what remains of the Limes today. The broad spectrum of building remains and a multitude of important individual finds makes clear the extraordinary and universal value of the Limes as UNESCO World Heritage. Modern media offers the opportunity to actively becoming a researcher or archaeologist in order to decipher the diverse secrets along the Limes.